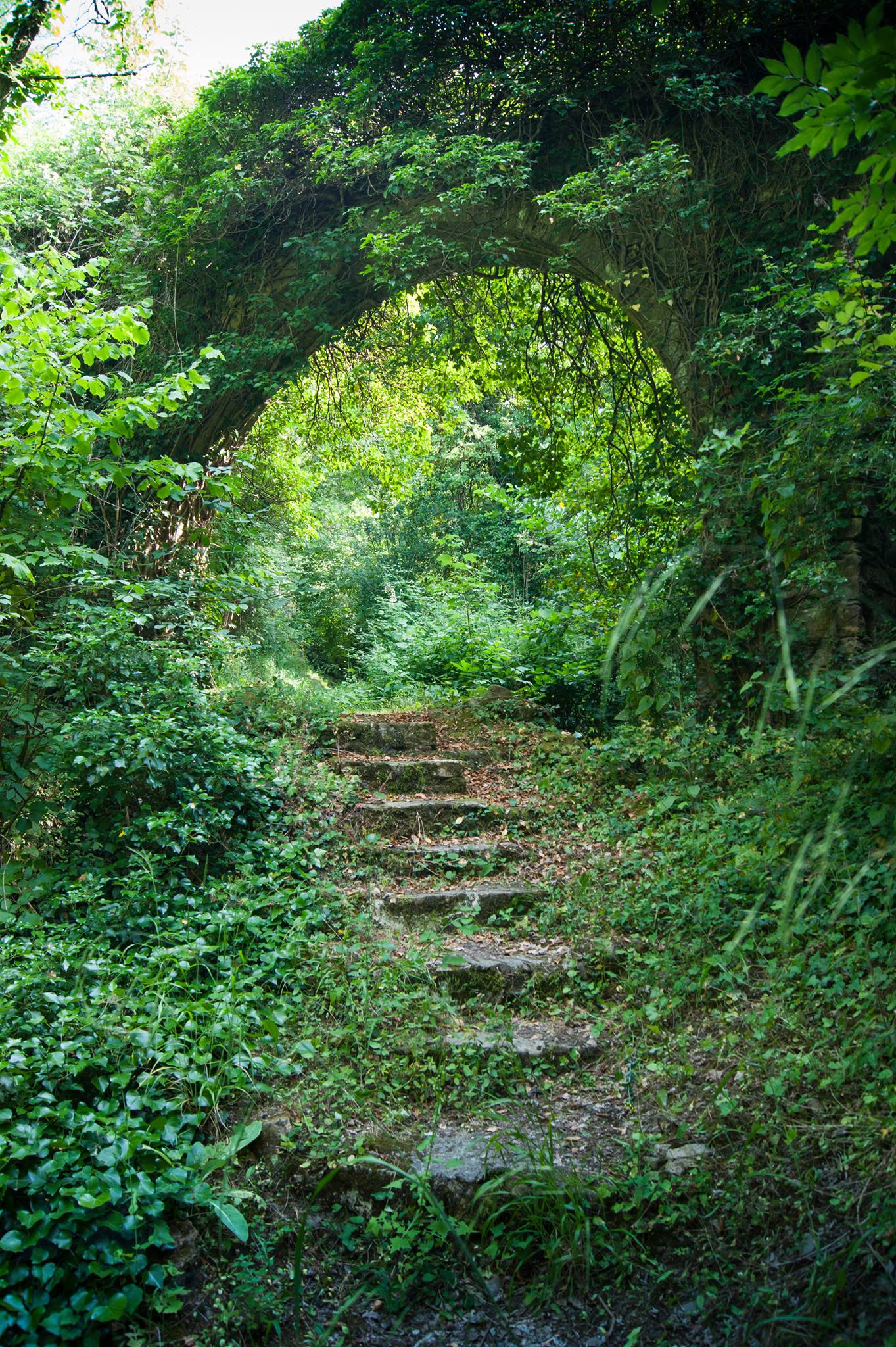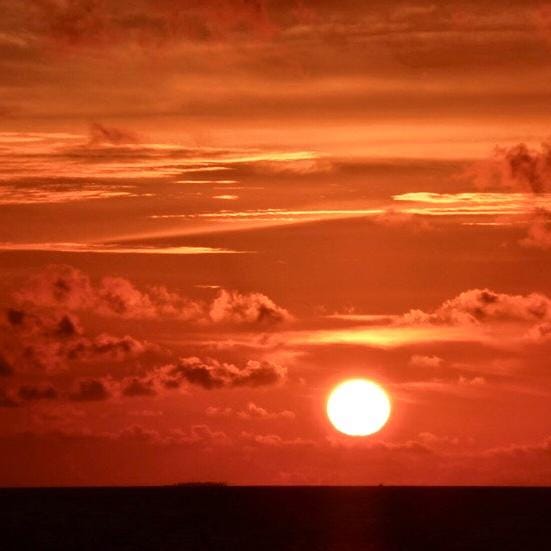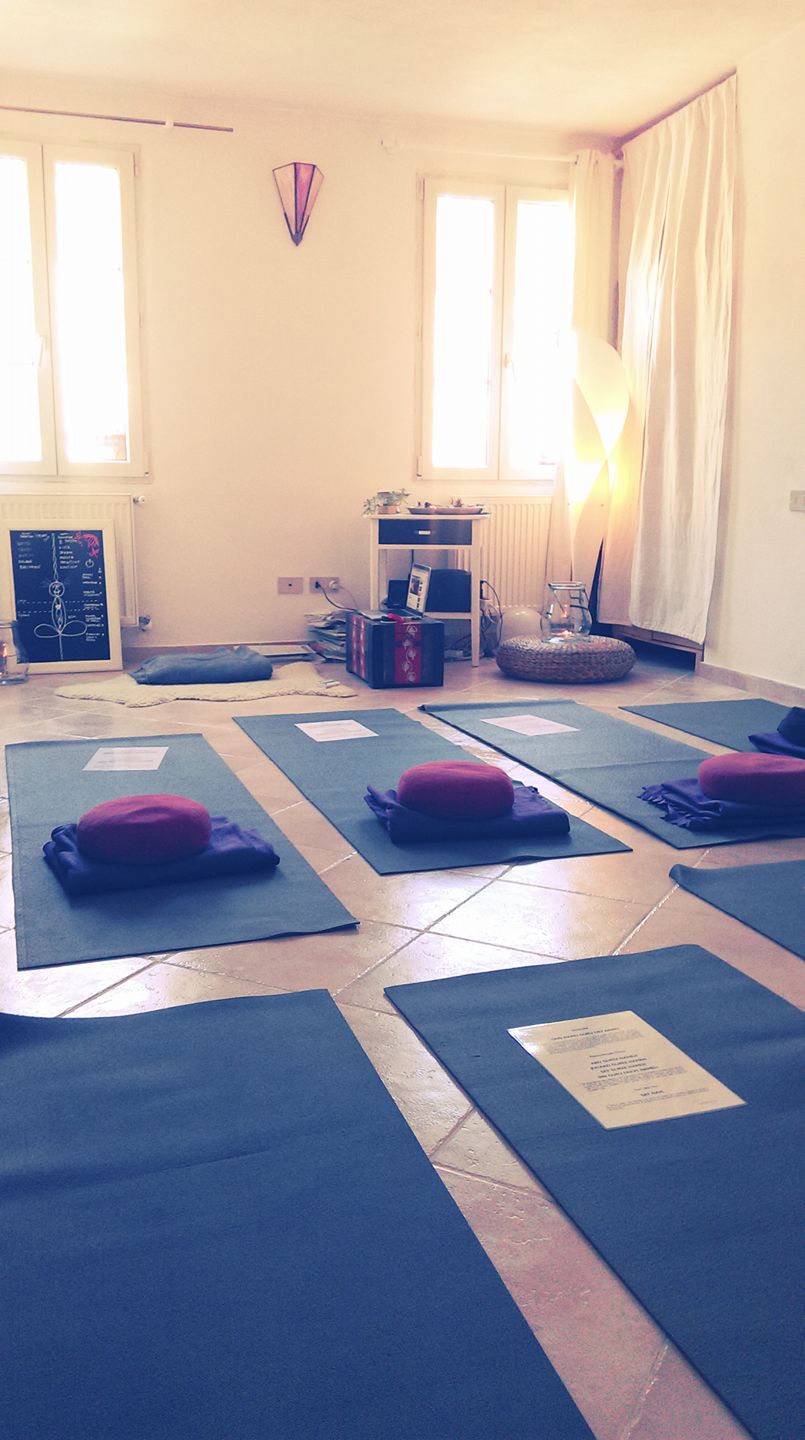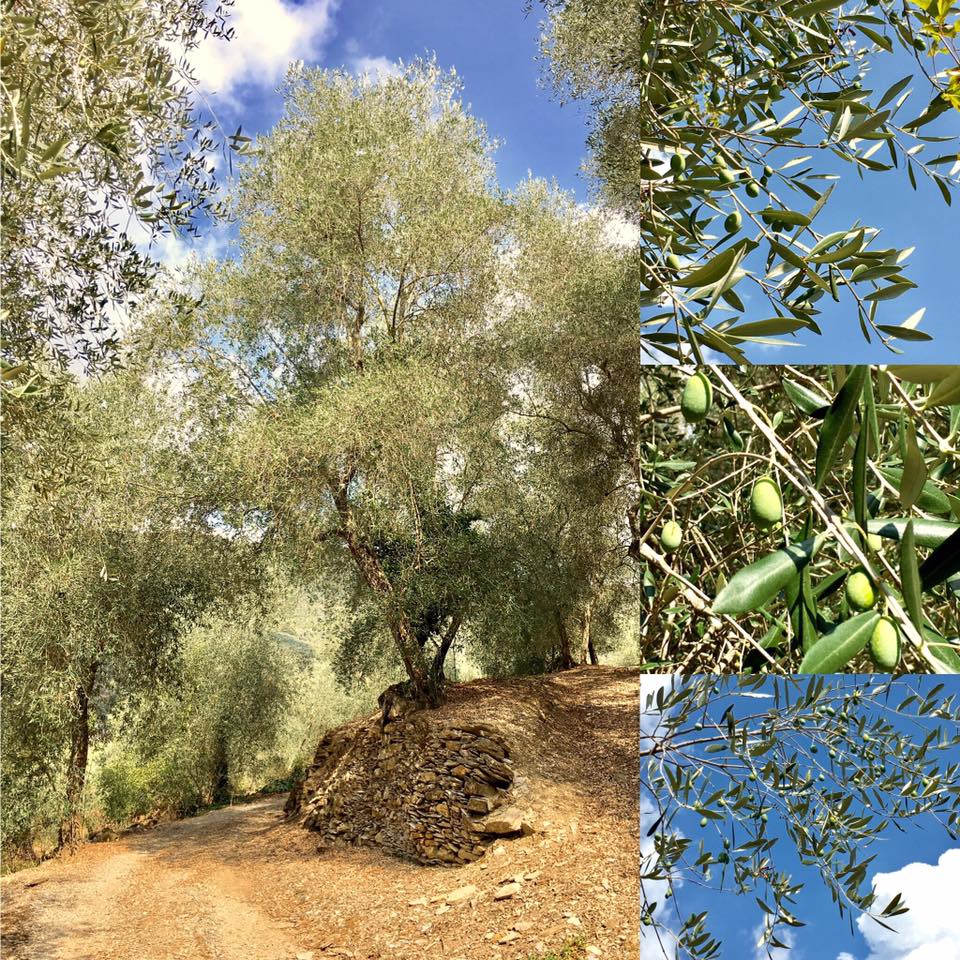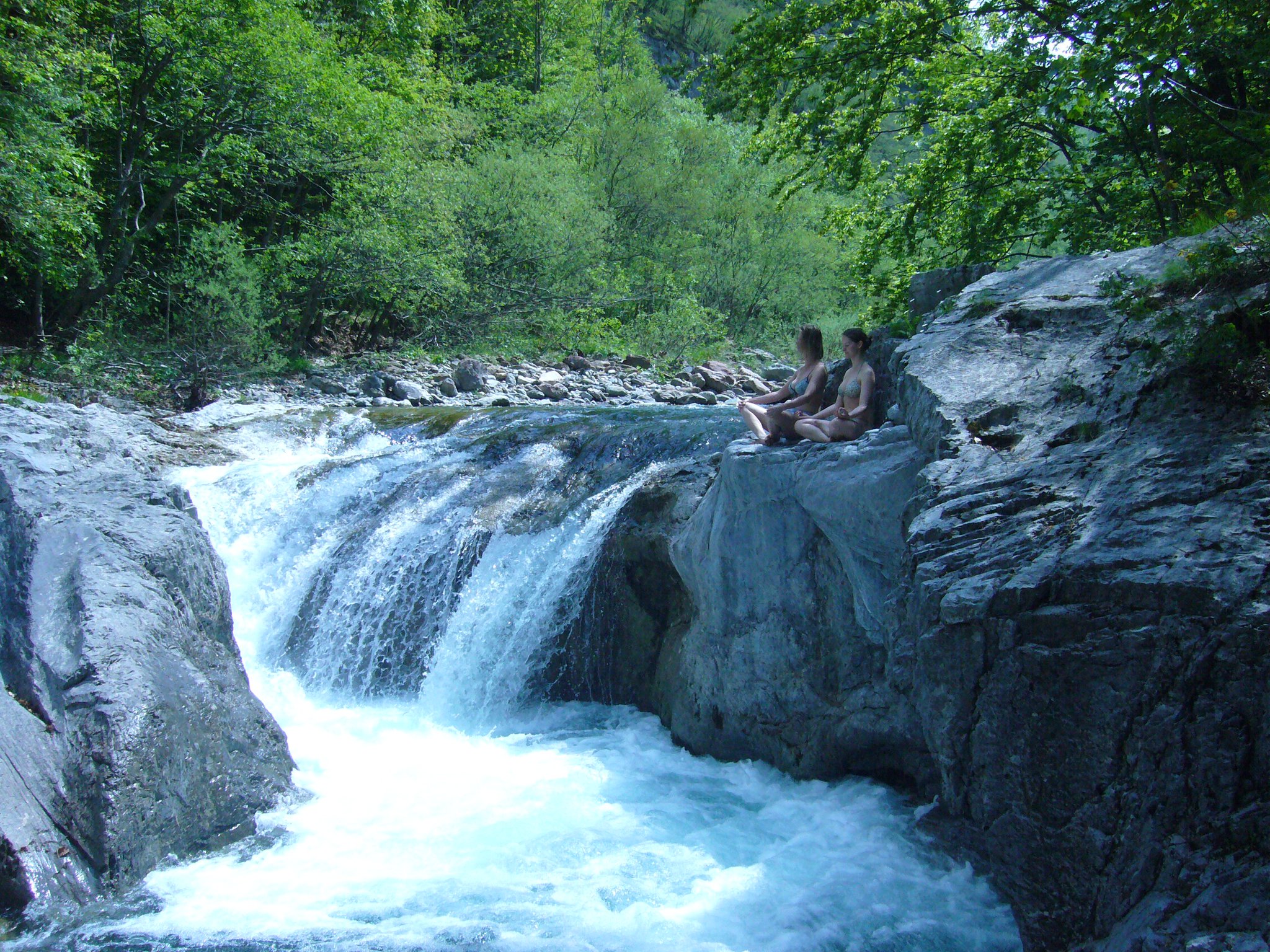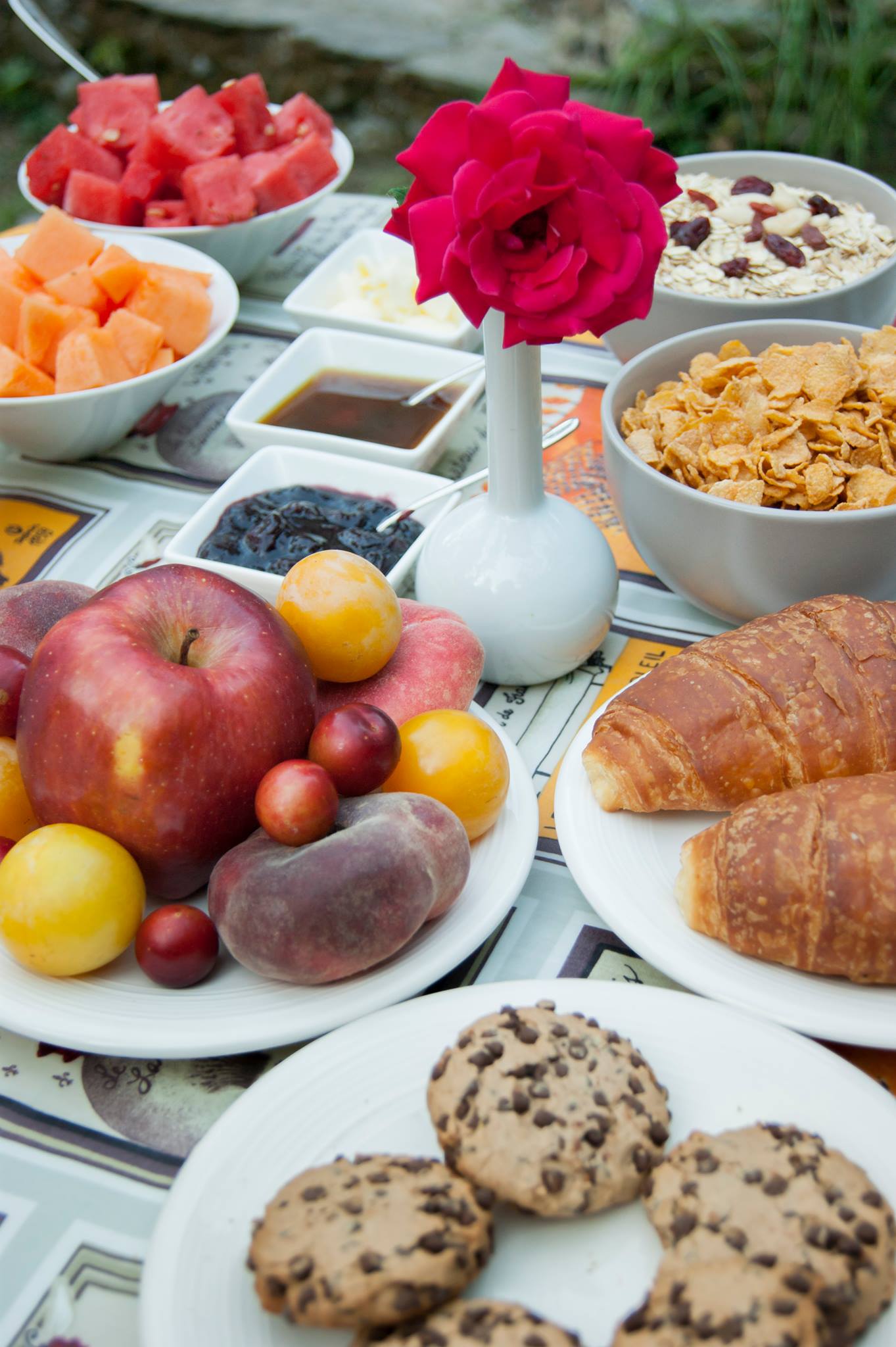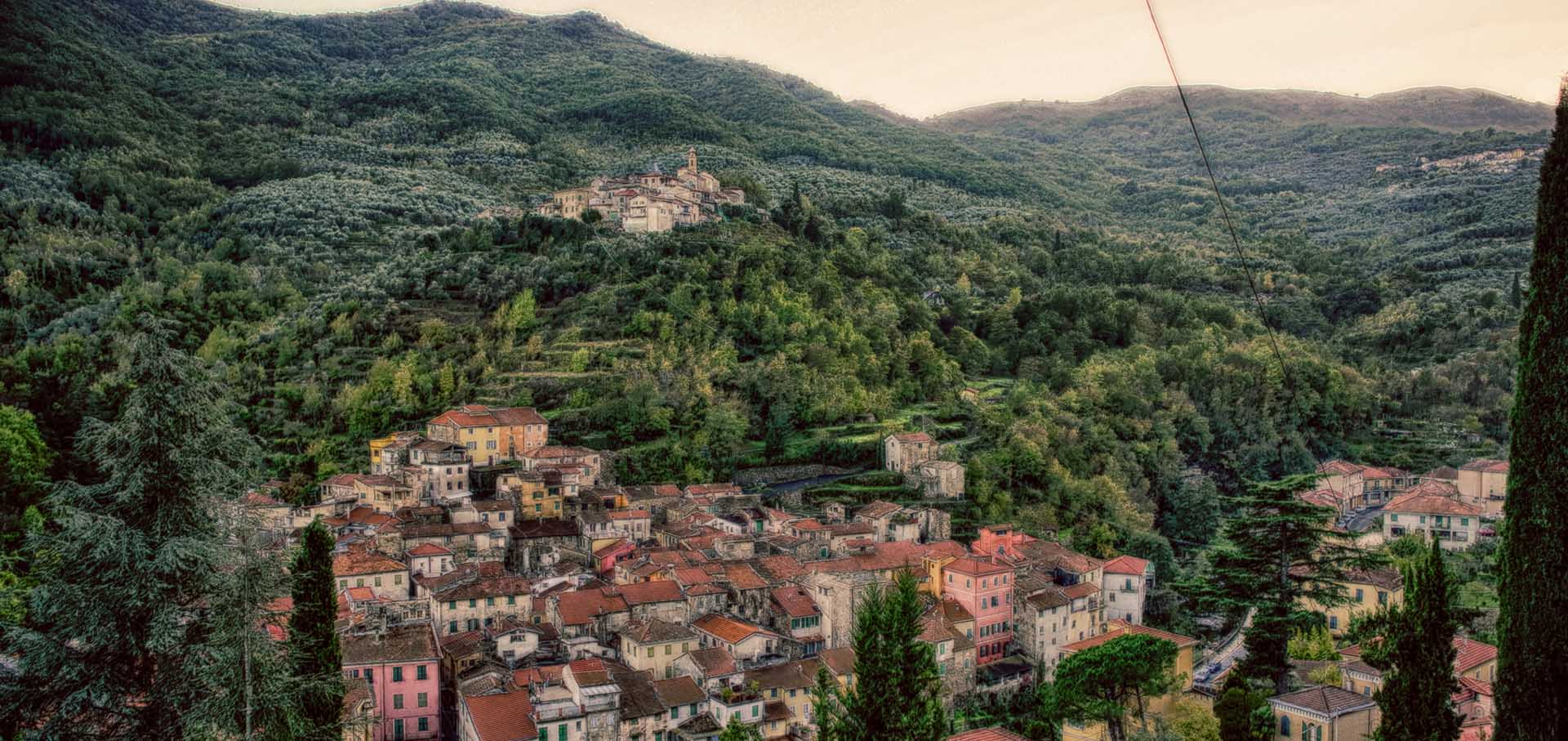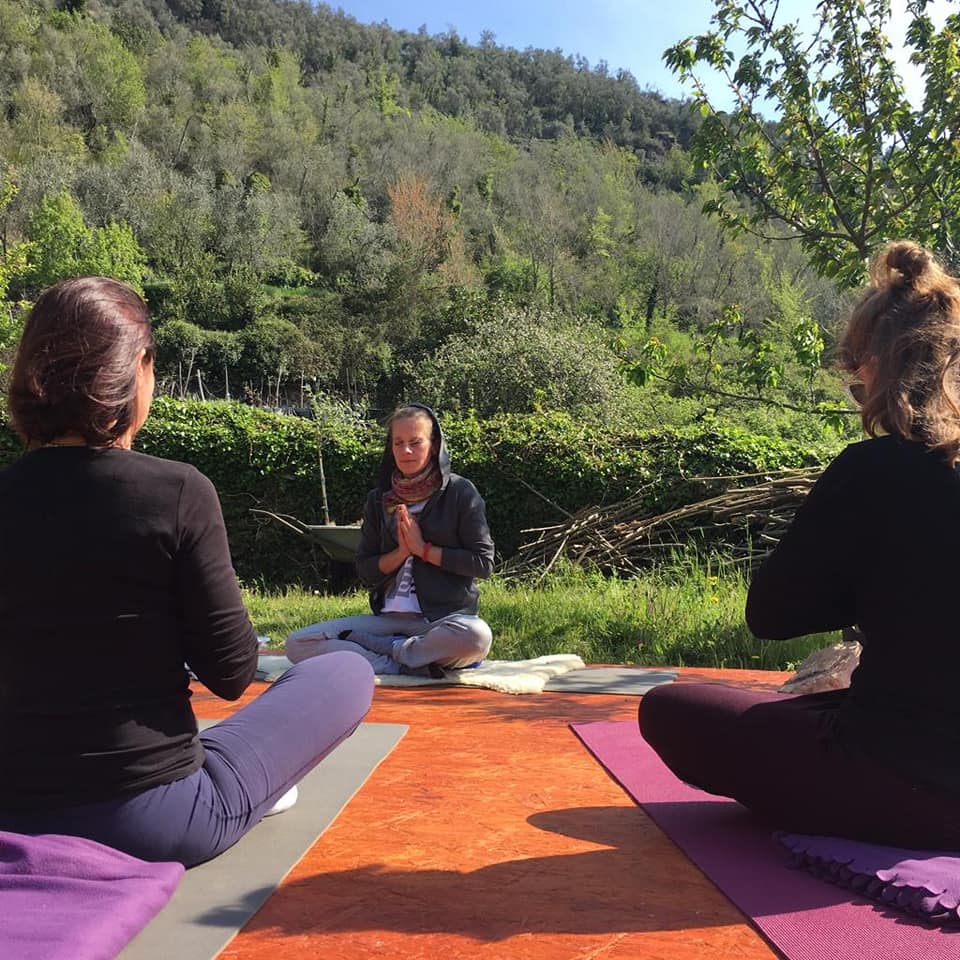 SECRET YOGARETREAT
Destress, Unload, Release, Reveal, Build, Transform, Expand
SUMMER SOLSTICE WEEK
BORGOMARO (IM) / ITALY
18th – 23rd JUNE 2019
Concept
Aimée Denkmann B.B.A.
www.yogaliguria.com
Collaboration
Veronika & Roberto Lenzi
www.secretgardens.it
SUMMER SOLSTICE WEEK
PROGRAMM  | 18th – 23rd JUNE 2019
Reconnect with nature, deeply replenish & discover the vastness of your unknown potential with the wisdom of Kundalini Yoga
During this Solstice Week we want to deeply replenish and realign with our true essence in a small exclusive Yogaretreat. In a small group we can really take care of the needs of each individual person and align the classes with the individual needs of the group. We have two beautiful houses for your accommodation that are very calm and directly surrounded by nature with a splendid view in the mountains and the Olives. Apart from the yogic work and mentoring, we will do some hiking and excursions in the valley, and also enjoy the good local food that Liguria offers.
Summer Solstice is a time for celebration, we honor the light, the sun and the connection between the sun and the earth, the fire that represents the power to bloom, the power to expand, the power to create in abundance and prosperity. It will be a beautiful time to discover our connection to mother earth and father sun with activities that realign us with these powers in a deep and nurturing way. With Yoga and Meditation we enter into a profound crystalizing process to vitalize our own sun gifts and special abilities so we feel as well that we have the power to make a positive difference in this world and so we may feel light, motivated and charged up again – ready to go to manifest our unique dream. Shine bright beautiful people!
We dedicate these days to free up, liberate expression and healing for the needs of your soul. You are asked to be who you are, expand beyond your limitations and discover new facets about yourself in a proactive way.
PARTICIPATION & REQUIREMENTS
Everybody is a unique part and everybody is asked to contribute to a fulminant group experience in an active, caring, equal and conscious way. In the realm of yogic knowledge or physical wellbeing and fitness you might already have some experience, but if you are an enthusiastic beginner this is also a good retreat for you. You go as far as you choose, take conscious responsibility for yourself and rest, if needed.
This program might be updated and adjusted according to the number of participants and instructors, weather, specific needs of the group and organizational issues. We are living in the moment, so this agenda is non static and could change to better address the needs of the group, depending on what we create in that specific moment.
ABOUT KUNDALINI YOGA
Kundalini Yoga as taught by Yogi Bhajan (3HO) is a holistic method of physical and energetical work. Various physical, rhythmical practices (Asanas) combined with particular breathing techniques (Pranayam), singing of mantras (chanting) and mental focus build the core elements of the practice of Kundalini Yoga. This composition strengthens the energyflow and … more
SECRET MISSION
Participants will be supporters of an approach to change human consciousness and transform the energy of hate, fear, anger, frustration into freedom, liberation, balance, creativity, community, equality and love! Everybody has the same potential to emerge and to be one and liberate to feel lifeforce and love flowing again. Expressing your individual uniqueness and power is an important source in unity creation. Find out about your Self, or just be it. We might help you discover or ground some parts about you that you didn't even know about, or that you were not able to accept as talents or valuable traits.
Come and be part of this transforming week, to liberate your souls expression and its needs in a sweet and creative but lasting way with the wisdom of Kundalini Yoga. We are creating an event that is in the context of applied spirituality, so yes, the vehicle is yoga, but your unique expression and the source for happiness only lies within your Self and nobody else can do this for you but YOU.
PROGRAMM DETAILS

Tuesday 18th June 2019
Arrival
Dinner at 19:00h
Welcome, Sharing & Introduction
Meditation to connect with the group and for good & healthy communication
Wednesday 19 June 2019– A Day to enter the process & arrive more deeply
Yoga Module 1
Seva, Cooking & Breakfast
Roundtrip in Borgomaro (Lakes, Church, Surroundings)
Dinner under the Stars
Thursday 20nd
Yoga Module 2
Seva, Cooking & Breakfast
Trip to the Seaside / Beach Meditation & Yoga
Roundtrip at Imperia Oneglia (Aperitif/Light Dinner)
Friday 21st
Yoga Module 3
Seva, Cooking & Breakfast
Festival Nature & Creativity Day – Pamper your Soul
Solstice Yogic Barbecue | Yogiparty of Expression, Exhibition & Dance 17:54 PM
Saturday 22nd – Free time & space | Integration
Who likes might stay this day to ground after the Workshop or enjoy this place, visit the market in Imperia or just relax and chill out. The stay in the houses is included in the complete weeks ticket (check-out Sunday 11:00h) We are happy to cook and finish the food we have bought for this week.
Seva, Cooking & Breakfast
Option: Hiking & Meditation in the Olives to Lucinasco + Picknick
Pizzeria
Sunday 23rd Nov 2018
Yoga Module 5 – Feedback & Closing
Breakfast & Checkout
CONTRIBUTION
SECRET YOGARETREAT  SUMMER SOLSTICE COMPLETE | 18th – 23rd JUNE 2019 | 880 Euro p.P.
Price includes
– Accommodation: Bed in Loft at Secret Gardens (1 king size bed + 1 single bed) or Casa del Filosofo (1 king size bed + 3 single beds), 2 yogic/italian meals a day, fresh fruits, tea & coffee always available
– Yogic Teaching, Mentoring, Excursions, Material, etc.
– Yogamats, Pillows, Blankets, Towels, Hairdryer
Price not includes
– Travel cost to arrive here in Borgomaro.
– Price for additional food and drinks or private consumptions in Bars or Restaurants

COUPLES SPECIAL OFFER
Come in 2 people who stay in 1 kingsize bed | 1500 Euro / Couple
– since there are 2 kingsize beds this offer is limited for 2 couples
Price includes
– Accommodation: Kingsize bed in Loft at Secret Gardens or Casa del Filosofo, 2 yogic/italian meals a day, fresh fruits, tea & coffee always available
– Yogic Teaching, Mentoring, Excursions, Material, etc.
– Yogamats, Pillows, Blankets, Towels, Hairdryer
Price not includes
– Travel cost to arrive here in Borgomaro
– Price for additional food and drinks or private consumptions in Bars or Restaurants
ADDITIONAL BOOKING POSSIBILITIES

RETREAT ONLY
You participate only in the Yogamodules & Excursions (Exclusive Accommodation, Food & Transport) 330,-
Please note that we want the group to be a unit, also if you are not sleeping or eating with the other participants. So that is why we would like you to participate in the excursion and events around the yoga modules as well – to stay connected with the process the group is going through. Get in touch with us if you have any questions. Thank You!
SOLSTICE ONLY
You participate only on the Friday Summer Solstice Ceremony – 80 Euro (Food and Material incl.)
YOGAMODULES
You can join us on single Yogamodules. Get in contact for further details via Whatsapp. Thank You
REGISTRATION & INFO
Please get in contact with us via info@yogaliguria.com or per SMS/WhatsApp +39 389 791 53 82
FURTHER DETAILS
6 "Accomodation + Yoga" – Spots
2 "Only Yoga" – Spots max.
We speak English, German and Italian! The language will be adapted to the needs of the group.
Borgomaro is a small medieval village. The accommodation houses and the yogaroom are 2-3 minutes walking distance.
We will first fill the beds in Secret Gardens! For organizational issues we cannot guarantee you a bed of free choice. First come, first serve! Thank you for your understanding.
The houses are very comfortable and equipped with all one can ask for. <3 But please note that we are in NATURE! Bring good walking shoes and WARM clothes that can also get dirty when we go into nature or do the Yoga outdoor. A lamp/torch light might be helpful. Thank You